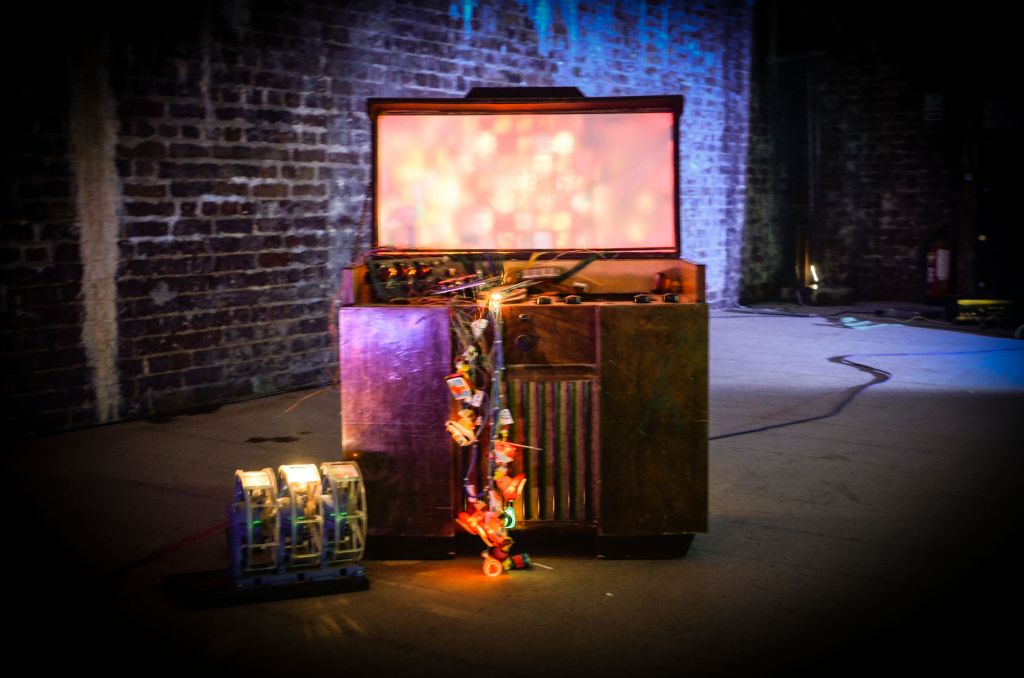 'UnFun Machine' mathematics
modified radiogram,
disassembled gambling machine,
light box, algorithmic
electronic programing,
modulated lights
There's a continuous quiet madness going on in most people's minds, most of the time, isn't there?
Unlike everyone else, however, artist Simon Tyszko has the good sense to set it free, run with it, and allow his wildest thoughts to become touchable.
Like the full-sized Dakota airplane wing installed in his flat on the fifth floor of a Fulham council estate.
Or his work in cocaine, Absolute Hypocrisy, that made a criminal of the buyer – the 'deal' taking place in a Parisian hotel room.
His practice is an ode to what-if, a punk-prayer to the possible.
His latest show, in the arch space at the Beaconsfield Gallery, is a cornucopia of his most recent explorations in tangibility – some of the best bits that have made it from mind to matter.
So go play at The UnFunFair today.
Vyvian Raoul LeCool